30% Off Ella - Multipurpose Shopify Theme OS 2.0: Elevate Your Online Presence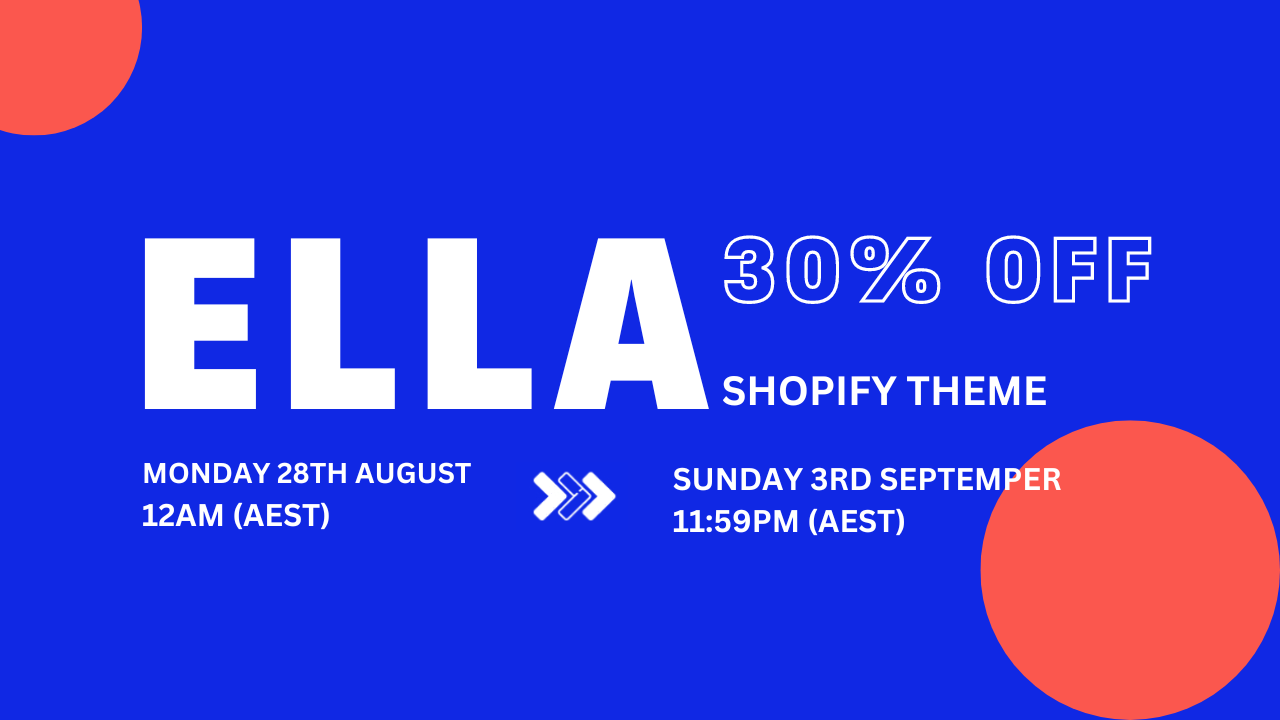 Are you ready for a shopping experience like no other? We're thrilled to announce an exclusive sale event that will have you racing to your screens to grab the deal of a lifetime. Introducing the Ella - Multipurpose Shopify Theme OS 2.0, now available at an unbeatable 30% discount!
ELLA SHOPIFY THEME - 30% OFF
What's the Buzz All About?
Ella - Multipurpose Shopify Theme OS 2.0 is a versatile gem that has captured the hearts of entrepreneurs, businesses, and creatives worldwide. With its modern design, advanced features, and seamless functionality, Ella is your go-to solution for creating a stunning online presence.
Why Choose Ella - Multipurpose Shopify Theme OS 2.0?
Sleek and Engaging Design: Make a lasting impression with Ella's sleek and visually captivating design. Showcase your products in style and captivate your audience's attention from the moment they land on your site.
Responsive and Mobile-Ready: In a mobile-centric world, Ella ensures your website looks and performs flawlessly across various devices and screen sizes. Your customers can shop on the go without missing a beat.
Feature-Rich Experience: From powerful product displays to customizable sections, Ella empowers you to create an immersive shopping experience that resonates with your brand and values.
Seamless Integration: Whether you're a seasoned pro or just starting, Ella plays well with essential plugins and integrations, amplifying your store's capabilities.
The 30% Discount: Your Ticket to Excellence
For a limited time, you can harness the full potential of Ella - Multipurpose Shopify Theme OS 2.0 at an incredible 30% off. This is your opportunity to elevate your online presence and bring your vision to life without breaking the bank.
Ready to Transform Your Online Store?
Visit the official Ella - Multipurpose Shopify Theme OS 2.0 page on ThemeForest and seize this exclusive offer while it lasts. The sale event won't wait, so act now to unlock the power of Ella and redefine your online success.
Don't miss out on this exceptional opportunity to create a captivating, responsive, and feature-rich online store with Ella. Elevate your business, captivate your audience, and thrive in the digital landscape.