SEO Checklist to Help Customers Find Your Products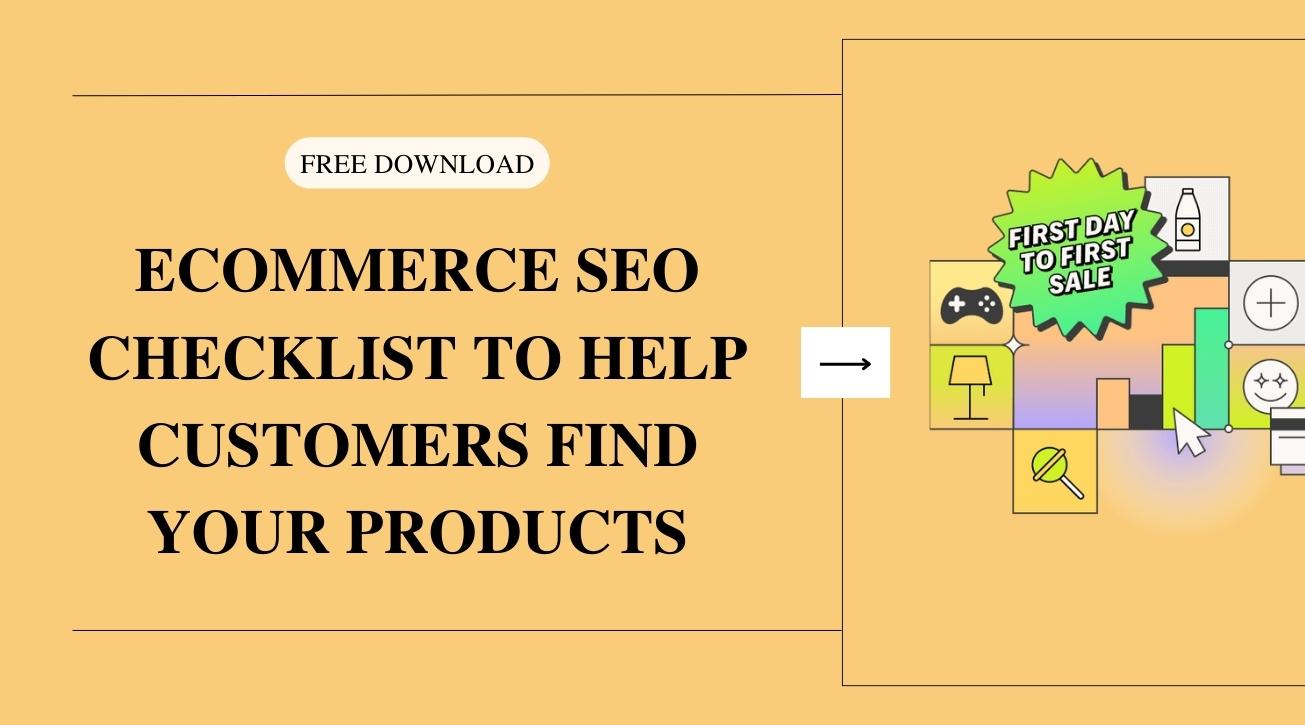 Rank #1 On Google And Get Found Faster
Search is the top driver of all website traffic. So you probably already know that if you don't have an SEO strategy, your business is missing out on revenue from people looking for a product like yours.
Use this template to understand the fundamentals fast, and make sure your keyword research, blogging, and technical SEO are optimized. Get consistent, high-quality traffic to your online store that you don't have to pay for.
Rank #1 On Google And Get Found Faster
This Ecommerce SEO checklist will help you create a fast-loading website and blog content that both algorithms and customers love.
Free Download
Here's a template you can use for SEO keyword research
1. Identify your product or service:
Describe your product or service in a few sentences.
2. Brainstorm seed keywords:
List general keywords related to your product or service.
Think about the terms your target audience might use when searching for your offerings.
3. Use keyword research tools:
Google Keyword Planner: Enter seed keywords to generate keyword ideas and view search volume data.
Ubersuggest: Enter seed keywords to get keyword suggestions, search volume, and keyword difficulty.
SEMrush: Enter seed keywords to discover related keywords, search volume, and competition level.
Moz Keyword Explorer: Enter seed keywords to find keyword suggestions, search volume, and organic click-through rate.
4. Expand your keyword list:
Review the generated keyword ideas from the tools and add relevant keywords to your list.
Look for long-tail keywords (more specific, longer phrases) that may have lower search volume but higher conversion potential.
5. Assess keyword relevance:
Evaluate the relevance of each keyword to your product or service.
Consider the intent behind the keyword and whether it aligns with what you offer.
6. Analyze search volume and competition:
Look at the search volume for each keyword to gauge its popularity.
Consider the competition level to assess the difficulty of ranking for the keyword.
7. Prioritize keywords:
Choose keywords that have a balance of decent search volume and manageable competition.
Prioritize keywords that are highly relevant to your offerings and align with your target audience's search intent.
8. Group keywords by topic:
Categorize your keywords into groups or themes based on their relevance and similarity.
This helps organize your SEO efforts and create focused content around specific topics.
9. Monitor and update:
Regularly review and update your keyword list based on changes in search trends, user behavior, and new keyword opportunities.
Continuously monitor the performance of your targeted keywords using analytics tools.
Remember, keyword research is an iterative process. Refine your list over time based on data and insights gathered from actual search performance. Also, consider user intent and providing valuable content that meets the needs of your target audience.