Flextail Case Study: Achieving Elegance and Simplicity in Website Design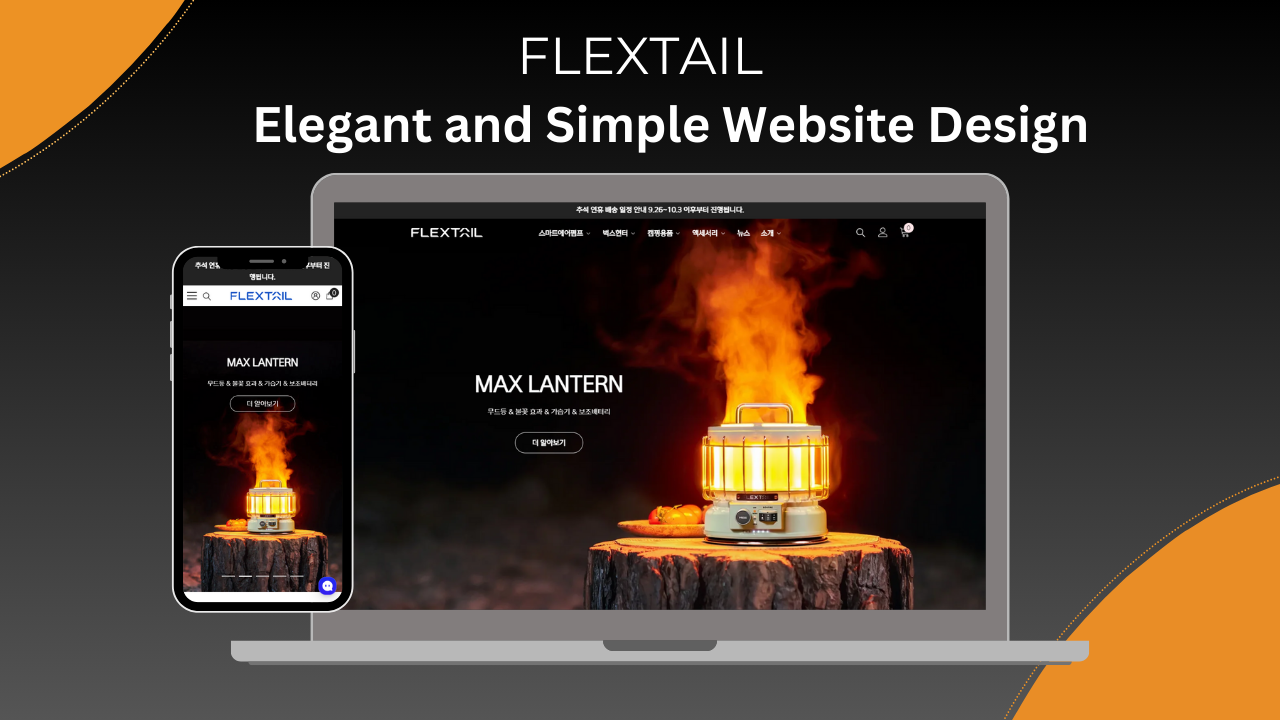 Meet Flextail
Flextail is a brand that was founded in 2012 by a team of outdoor enthusiasts who wanted to make outdoor adventures more convenient and enjoyable. Flextail products are designed to be easy to use, durable, and versatile. Flextail products are also lightweight and compact, which makes them ideal for camping, hiking, traveling, and more.
Click here to start selling online now with Shopify
Solution
But what makes Flextail stand out from other online shops is their amazing website template that provides a professional and attractive online store that suits their brand identity and vision. In this blog post, I will show you how Flextail's website template achieves this goal and why it is important for online businesses.
The website template that Flextail uses is called Ella Shopify Theme, which is one of the best-selling Shopify themes in the market. They got it from HaloThemes, which is a team of our experts that provide high-quality themes and services for online businesses. The theme has many features that make it suitable for any kind of online store, such as:
A full screen image layout that creates a strong visual impact and highlights their brand identity
A clear and easy-to-read website content that uses white space, contrast, and typography to convey their message
A mobile-friendly design that adapts to different screen sizes and devices, ensuring a consistent and seamless user experience
A product page that provides detailed information about their products, such as price, size, material, color, features, reviews, ratings, delivery information, return policy, payment options, and customer support.
Which sections from the Ella Theme is Flextail using on their homepage?

Header: Header Nav - Hamburger Slide-In
Section: Slide Show
Section: Feature Type1
Section: Spotlight Block
Section: Feature Block
Section: Slide Show
Section: Product Block
Section: Slide Show
Footer: 01
Result
It was a pleasure to work with Flextail and help them create a beautiful and functional website for their leather goods business. They used our Ella Theme to showcase their products in a simple and stylish way. Our theme and our experts are here to help you build an online store that reflects your brand identity and vision.
If you want to know more about Flextail and how they built their business with our theme and our experts, you can check out their story on our blog. You can also visit their website to see their amazing products and support their business. And if you want to use our Ella Shopify Theme for your own online store, you can get them from our website or contact us for a consultation.
– Website: https://flextailonshop.co.kr/
– Industry: Camping goods and Outdoor
– Theme: Ella
– Platform: Shopify
Ella - A Premium Shopify Theme Is Designed To Make Your Online Store Stand Out
An All-in-one theme with multiple layouts satisfies any specific requirements for different businesses. Boost your conversion with modern design and mobile optimized
Learn More