Creating a Brand-Reflective Website: A Herbs'Oil Case Study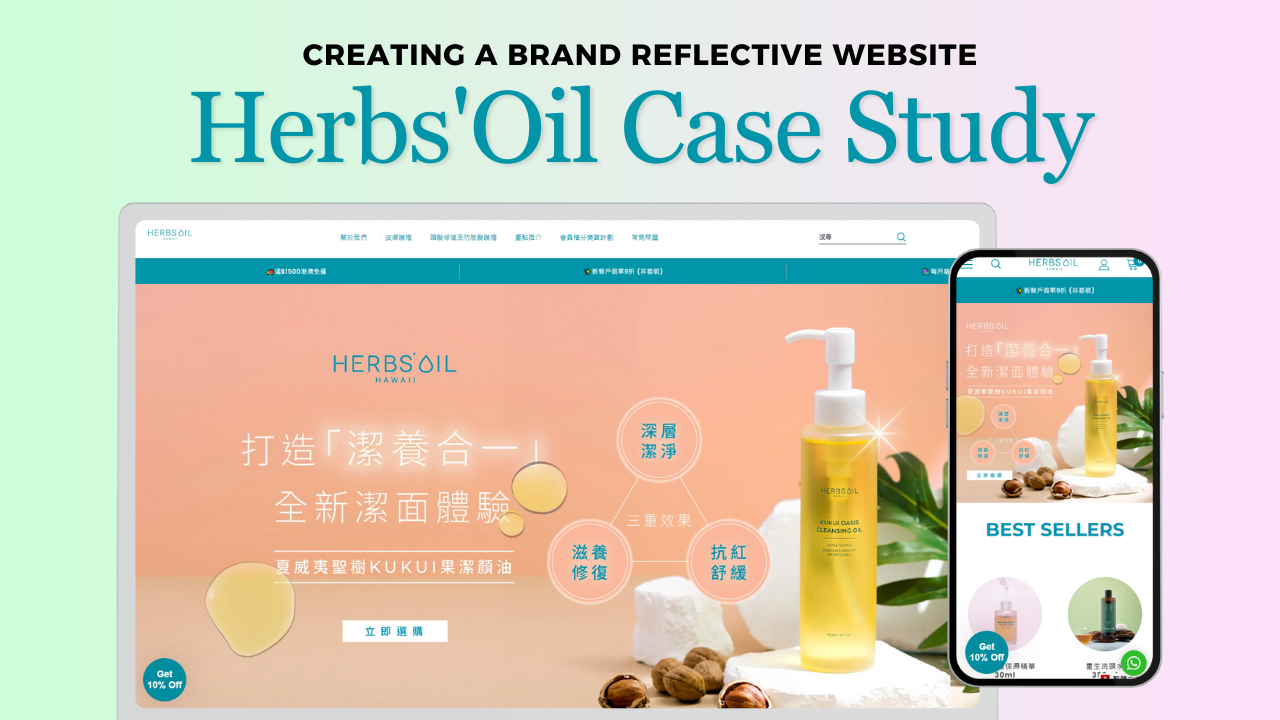 Meet Herbs'Oil
Herbs'Oil is a brand that was founded by a group of friends who shared a passion for natural beauty products. They were inspired by the natural philosophy, the traditional medical culture, and the modern scientific inspiration of Hawaii, where they sourced their ingredients from. They wanted to create products that would nourish, heal, and protect the skin and hair without causing any harm to the environment or animals.
Click here to start selling online now with Shopify
Solution
The brand has a website that showcases its products and allows the visitors to shop online. The website has a smooth, intuitive, and satisfying user experience design that makes the shopping process easy and enjoyable. In this blog post, we'll explore how the Ella theme helps Herbs'Oil provide a seamless navigation system, various filters and sorting options, clear product information, and customer support.
One of the key features of Herbs'Oil's website is its seamless navigation system that allows the visitors to find what they are looking for quickly and easily. The website has a simple and elegant layout that focuses on the products.
The homepage of Herbs'Oil's website has a full-width image slider that features some of the best-selling products and offers. The homepage also has a product section that displays the main product categories: skin care, restoration, and anti-hair loss. Each category has a large image that showcases some of the products in that category, with a brief introduction and a shop now button below. The images are also clickable and lead to the corresponding product page.
The product page of Herbs'Oil's website has a detailed and user-friendly layout that showcases the product features and benefits.
The product page consists of three main sections: the product image section, the product information section, and the related products section:
The product image section displays the product image in a large size, with thumbnails below that allow the visitors to switch between different images.

The product information section provides essential information about the product, such as the name, price, description, ingredients, directions, availability, delivery options, reviews, ratings, and customer support.

The product information section also has a clear add to cart button that enables the visitors to purchase the product.

The related products section shows some other products that are similar or complementary to the current product.
Result

We are delighted that Herbs'Oil selected our Ella Shopify Theme and our Halo Shopify Experts for their website, as it displays their products in a neat and stylish way. Our theme and our experts are created to help you build a professional and attractive online store that matches your brand identity and vision.

If you want to know more about Herbs'Oil and their journey of creating a business with our theme and our experts, you can read their story on our blog. You can also visit their website to explore their amazing products and support their business. And if you are interested in using our Ella Shopify Theme for your own online store, you can get them from our website or contact us for a consultation.
– Website: https://www.herbsoil.co/
– Industry: Health and Beauty
– Theme: Ella
– Platform: Shopify
Ella - A Premium Shopify Theme Is Designed To Make Your Online Store Stand Out
An All-in-one theme with multiple layouts satisfies any specific requirements for different businesses. Boost your conversion with modern design and mobile optimized
Learn More