How to Design a Beautiful and Functional Website: A Case Study of Orange Tree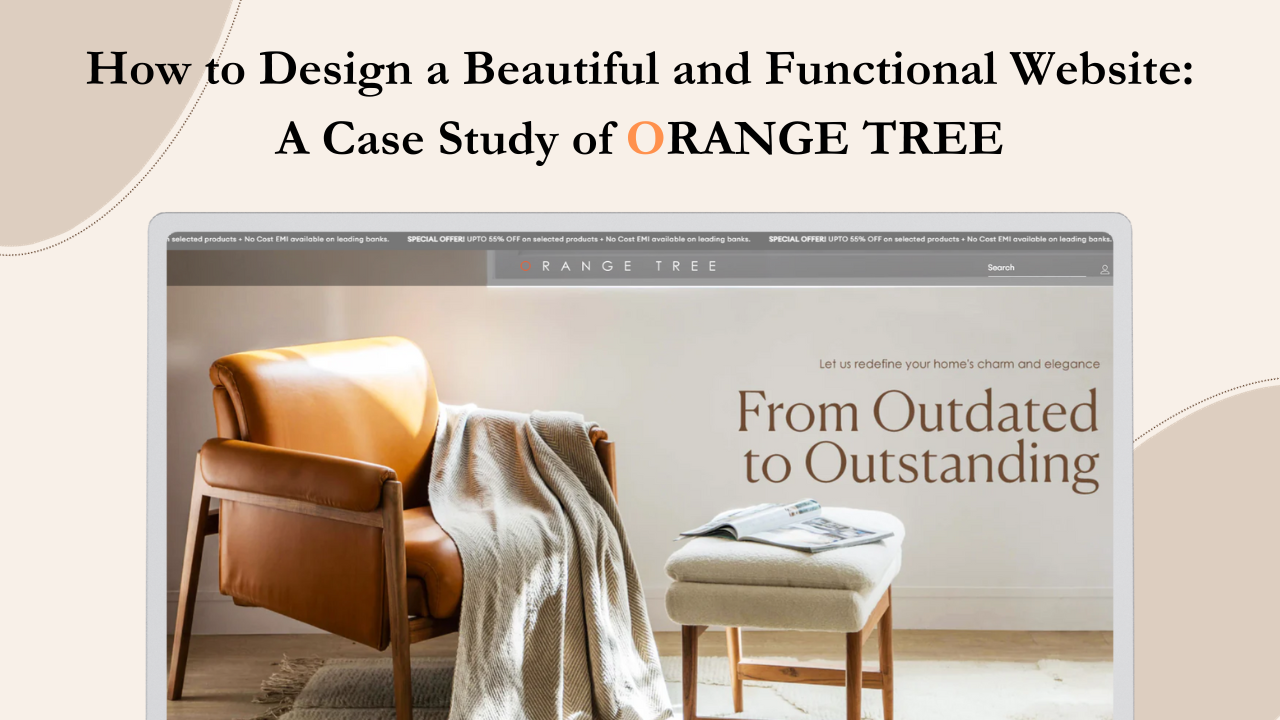 Meet Orange Tree
Orange Tree is a company that specializes in exporting high-quality and unique interior decoration products, such as lamps, vases, mirrors, rugs, and more. They work with some of the best brands in the world and supply them with products that suit their style and vision. They have a team of talented designers and craftsmen who create products that are beautiful, functional, and durable.
In this blog post, we will show you how Orange Tree created a unique and personalized website that perfectly matched the branding and style of their business.
Click here to start selling online now with Shopify
Solution
Orange Tree wanted to create a website that would reflect their brand identity and showcase their products in the best possible light. They chose our Ella Shopify Theme, which is a premium theme that is known for its high conversion rates and customizable features. Our theme offers a variety of layouts, colors, fonts, banners, sliders, and more that allow you to create a professional and attractive online store.
The website has a minimalist and elegant design that showcases the products and creates a pleasant user experience. The visual design of Orange Tree's website is minimalist, elegant, and consistent. The website uses a white background, black text, and orange accents to create a contrast and highlight the brand identity. The website also uses high-quality images of the products, which are displayed in large sizes and with zoom effects. The visual design of Orange Tree's website also follows some best practices for web design, such as:
Using a clear and simple logo that is placed in the top middle corner of the website.
Using a sticky header that contains the main navigation menu, the search bar, the cart icon, and the account icon.
Using a footer that contains the social media links, the contact information.
Using a responsive design that adapts to different screen sizes and devices.
Which sections from the Ella Theme is Orange Tree using on their homepage?
Orange Tree is using Ella version 6.4.1
Header: 05 with Parallax (The header has been customized to best match the Minimalist Theme for their business)
Section: Slideshow
Section: Brand Slider
Section: Image Banner Block
Section: Custom Text Block
Section: Policies Block
Section: Custom Image Banner Block
Section: Custo Service Block
Section: Policies Block
Section: Policies Block
Section: Instagram Block
Section: Custom Text Block
Section: Newsletter
Footer: Default 
Results
The user experience design of Orange Tree's website is smooth, intuitive, and satisfying. The website provides a seamless navigation system that allows the visitors to find what they are looking for quickly and easily. The website also provides various filters, sorting options, categories, and collections to help the visitors narrow down their choices. The website also provides clear product descriptions, specifications, reviews, ratings, delivery information, return policy, payment options, and customer support to help the visitors make informed decisions.
We are so happy that Orange Tree chose our Ella Shopify Theme and our Halo Shopify Experts for their website, as it showcases their products in a clean and elegant way. Our theme and our experts are designed to help you create a professional and attractive online store that suits your brand identity and vision.
If you want to learn more about Orange Tree and their journey of building a business with our theme and our experts, you can read their story on our blog. You can also visit their website to browse their amazing products and support their business. And if you are interested in using our Ella Shopify Theme for your own online store, you can get them from our website or contact us for a consultation.
– Website: https://www.orangetree.in
– Industry: Home and decor
– Theme: Ella
– Platform: Shopify
Ella - A Premium Shopify Theme Is Designed To Make Your Online Store Stand Out
An All-in-one theme with multiple layouts satisfies any specific requirements for different businesses. Boost your conversion with modern design and mobile optimized
Learn More