Prepare for the BigCommerce Node-Sass Security Upgrade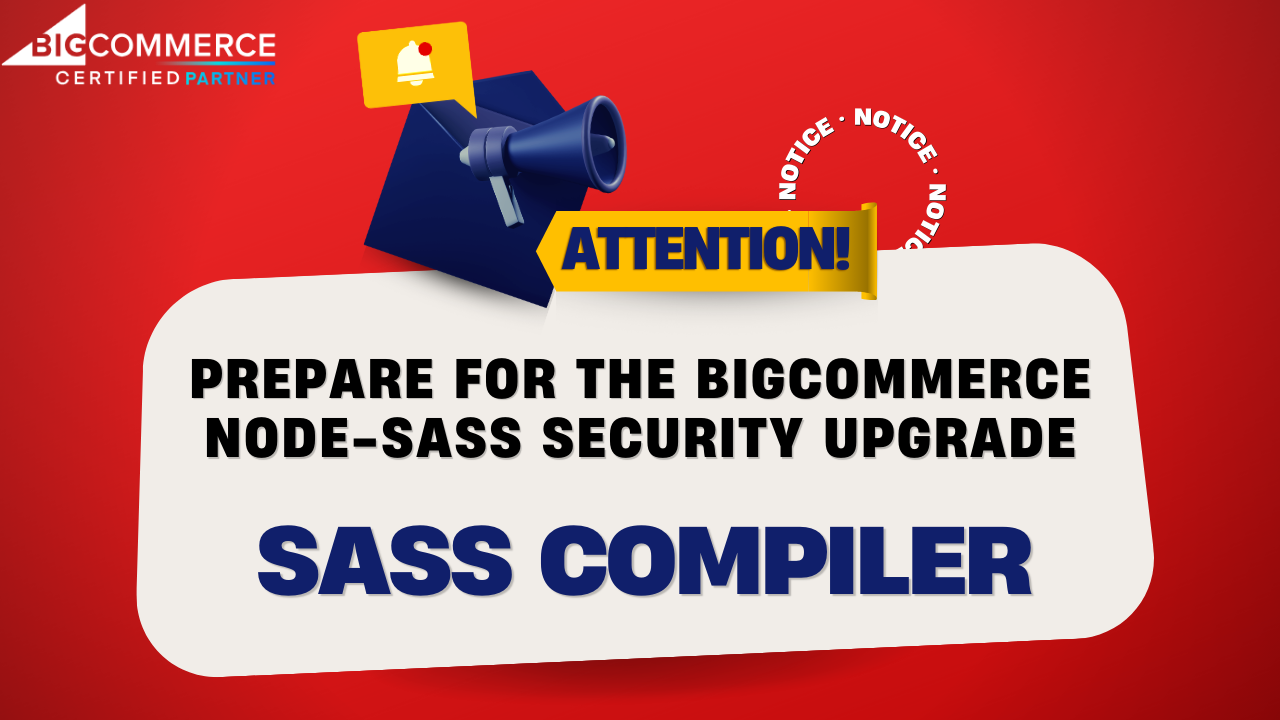 BigCommerce is set to make an important transition that could impact the appearance of your storefront. To ensure a seamless shift, please make the necessary preparations for the upcoming change on November 1, 2023.

The transition involves moving from the current SASS compiler, node-sass, to the more secure and contemporary dart-sass. This step is vital for the long-term security and compatibility of your platform, and it also enables support for the latest Node versions (such as Node 18) in Stencil CLI.

To guarantee a smooth transition and prevent any styling issues on your live storefront, we are offering three options:
1. Update the Theme Yourself:
We have already released updates to address compatibility issues for several themes, including: Spark (our new version built from scratch, which is inherently compatible), Annie's Garden, Surrfup, Hera, Tribes, Beautica, Superkart, Bagratica, TeaandCoffee, Alita Bridal, Belle Dolls and Brooklynk. Simply update your theme to the latest version provided by us. We are also actively working on updates for our other themes to ensure compatibility before November.
2. Basic Update for Customized Themes by Our Team:
If you've made custom modifications to a BigCommerce Theme, our team can analyze your store's SCSS files and prepare them for the transition to dart-sass. We will make necessary adjustments to any rules that might cause issues when the platform update goes live in November. You can book this service on our website today for $420.
If the current stencil theme version on your website is from 5.0 or higher, the cost can be reduced.

BOOK NOW
3. Advanced Update for Custom Themes by Our Team:
If you are using a fully custom theme, we understand the unique requirements of your storefront. Our team can assist you in updating your theme to the latest version while preserving your existing modifications. We will work closely with you to ensure a seamless transition. Reach out to us via our contact form to request a free quote.
REQUEST A FREE QUOTE

Please note that the legacy SASS compiler (node-sass) will be retired on November 1, 2023. After this date, all SCSS files will be compiled using the newer dart-sass engine. Failing to address these issues may result in styling inconsistencies on your live storefront.