Unlocking Enterprise Ecommerce Businesses Potential: A review of BigCommerce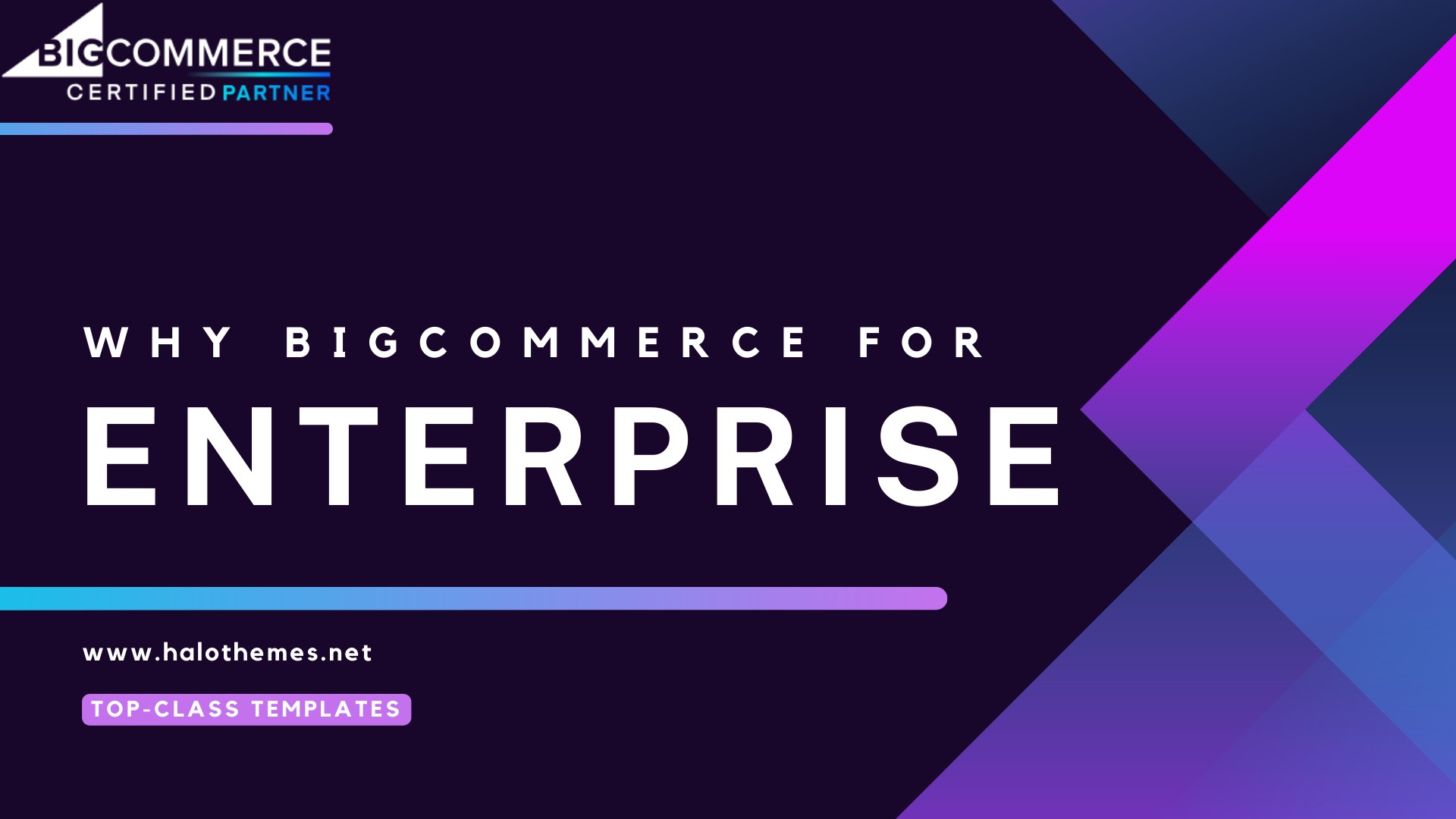 Looking for an Enterprise ecommerce platform that is as ambitious and agile as your business? Then BigCommerce could have the solution for you. As ecommerce is ever-evolving, finding a trusted partner that creates a customized solution is harder and more necessary than ever. 
Come with us as we delve deeper into BigCommerce's enterprise ecommerce platform.  Examining its features, reviews, customizability, and more. With attention to detail, we assess BigCommerce's platform to see if it lives up to its reputation and is the right choice for your enterprise digital ecommerce business.
Enterprise-level businesses like Ted Baker have chosen BigCommerce as their ecommerce platform of choice. With customized support and myriad integration options. Leon Shepherd CIO of Ted Baker says of the partnership "With its scalable yet robust platform, BigCommerce, and its supporting partners created a custom-made solution that simplifies backend complexities, showcases our high-end product offering, and enhances the customer journey as we expand into new markets." 
BigCommerce has also been recognized as the world's most modern and leading enterprise ecommerce platform. Thanks to its exceptional support and scalable tools. Empowering brands to create bespoke and cutting-edge online shopping experiences. In an ever-evolving marketplace, BigCommerce provides an enterprise ecommerce platform designed for business. But does it live up to its name? Read on to find out more. 
Key features of BigCommerce:
FREEDOM AND FLEXIBILITY TO CUSTOMIZE WITH EASE
As the only true "Open SaaS" platform on the market, BigCommerce offers all of the benefits of
SaaS — such as a lower total cost of ownership and faster time to market — as well as the
flexibility to compose and fully customize the shopping experience to meet business needs.
A TRUSTED TEAM OF ECOMMERCE EXPERTS
BigCommerce works as a growth partner, offering personalized services molded to fit a business's needs. As ecommerce is all they do, they are experts in the field. Working together with their customers, they support businesses with their expert advice to create bespoke and optimal solutions.
SPEED AND AGILITY TO INNOVATE ON THE FLY
We found the platform easy to use, allowing non-technical users to make quick site changes, launch campaigns, and add new functionality with speed. The platform allows business and marketing teams to move quickly and at scale and frees them up from being dependent on developers and technical teams for changes. 
UNWAVERING SECURITY AND PEACE OF MIND
BigCommerce provides peace of mind in securing all data by taking care of platform updates, security patches, hosting, and more (i.e. ISO 27001 Certified, Sitewide HTTPS, PCI DSS, GDPR, and CCPA compliant).
Looking further into the options with BigCommerce we discovered that it has a variety of features that create an optimal experience for Mid Market and Enterprise customers including:
API First Architecture

 - Customization and technology integration made easy with an open, API-first engine. This gives an array of integrations and endless opportunities for customization.

Multi-Storefront Capabilities

 - Expand your reach by seamlessly creating unique storefronts tailored for any audience, region, or segment—all managed through one  BigCommerce dashboard.

B2C and B2B on One Platform

 - Leverage powerful functionality to grow sales and deliver a unified brand experience across wholesale and retail channels.

Best-in-Class Partner Ecosystem

 - BigCommerce has strengths in practitioner UX, architecture, and extensibility and integration. Reference customers are enthusiastic about BigCommerce as a trusted partner, and it garnered the highest marks from references in this evaluation. (

The Forrester Wave™: B2C Commerce Solutions, Q2 2022
Verdict
A one size fits all platform is no longer an option and businesses are discovering the success of a flexible and agile platform that drives enterprise digital ecommerce. As the only "Open SaaS" platform on the market, BigCommerce offers businesses the opportunity to grow with flexibility and excellent customization options. 
In our research, we discovered that leading analysts have chosen BigCommerce as one of the world's most acclaimed and trusted ecommerce platforms.
After testing the BigCommerce tool we also found a multitude of case studies from trusted brands globally including Solo Stove, La Perla, and Natori. All who chose BigCommerce to launch and grow their ecommerce business. 
An ecommerce platform built for ambitious growth, BigCommerce partners have found it to be an excellent tool for helping their business grow. We can see why it's trusted by leading brands across the globe. And, don't just take our word for it…
"BigCommerce has really enabled Skullcandy to grow and scale in a few ways. Previous to BigCommerce, we were on some other platforms that slowed down our ability to be agile. And, for our brand, it's really important to move with the trends and current  ecommerce happenings." - Chris Springer Skull Candy's Digital Operations Director on their partnership