How to Achieve Amazing Heights With Car Website Templates?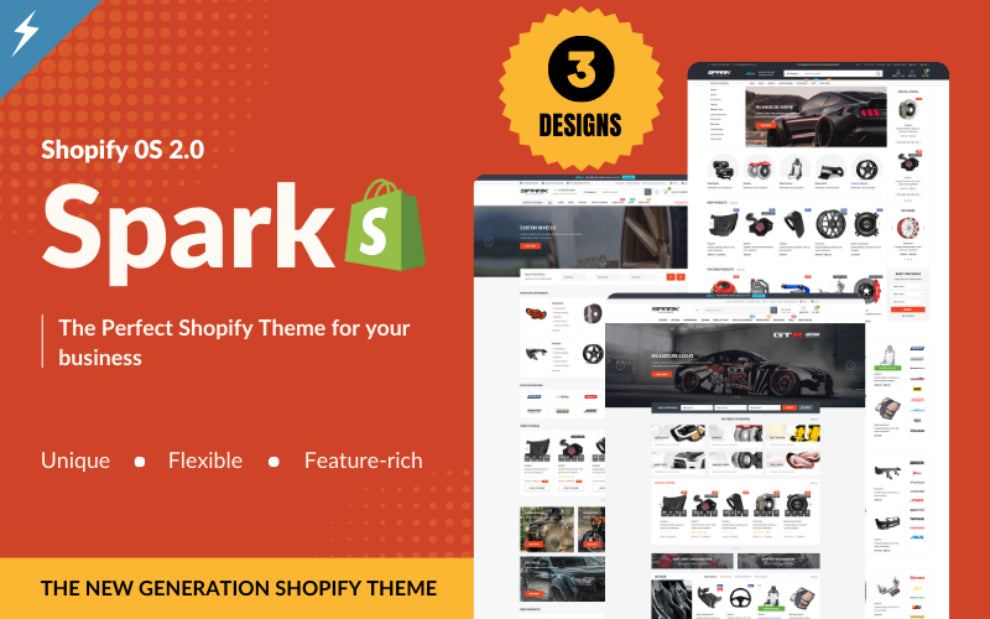 If you are only getting familiar with Halothemes, we offer you to jump into the world of their ready-made solutions. Generally speaking, HaloThemes is a reputable and trusted partner of Shopify and BigCommerce platforms. The team does its utmost to grow and enhance the quality of the best Shopify themes and BigCommerce themes.
With a wealth of expertise, they know everything about short-term projects, theme development, and website design services. Except for previously mentioned elements, it has an extensive range of other products that are ready to meet various eCommerce needs. These include BigCommerce add-ons, customization services, website and graphic design, and others.

Recently, Halothemes has joined the TemplateMonster Digital Marketplace as an author. What has it managed to achieve so far? In this post, you will find the answer to this exciting question.
Halothemes & TemplateMonster: What Are the Results of Collaboration?
Even though Halothemes has been collaborating with TemplateMonster only for several months, there are some accomplishments to share.
The team has added a ready-made solution to the category with car website templates. The product has gotten 11 sales with 5-star ratings and one review from a satisfied client. 
Halothemes has the Enthusiast badge and the Best Friend achievement. It means that the author has joined the MonsterONE subscription. As a consequence, it turned out to be more trustworthy, so it is always possible to boost sales.
SPARK – Cars & Auto Parts Automotive Shopify Section Theme OS 2.0
Buy Now | Demo | Download for Free in MonsterONE
So, after finding where to sell Shopify themes, Halothemes uploaded their first ready-made solution. Let us go through all the characteristics and understand what is so special about this example of car website templates.
To begin with, it is a perfect match for those who have something to do with the automotive industry. It gives a chance to sell cars and auto parts on the Internet.
The package is all about user experience, convenience, and interaction. Many people expect the website-building process to be complicated, but it is not true. This worthwhile digital asset will assist you in editing all the necessary elements without any coding knowledge. You will get a wide range of layouts, including three homepage layouts with 30 sections, three product detail pages, and more ready-to-use elements. In other words, there is no need to start from scratch.
There are also multiple header and footer variations. You can customize the hell out of this ready-made solution and make sure your online project stands out from the crowd. Thanks to the Shopify OS 2.0 support with sections on every page and drag-and-drop functionality, you will spend minimum time personalizing the site. As you can understand, Shopify themes customization is effortless and does not require any special programming knowledge.
Another benefit is a mobile-optimized design. It is optimized for all popular screen resolutions. When the screen is resized, design elements will transform smoothly on each breakpoint (from 320 to 1280 pixels) to adapt to the current resolution. If a person chooses a device with a small screen resolution, your website will appear the same. It means that the look and feel will not change.
It is impossible to keep silent about a great performance. This incredible option from car sales website templates will impress you with its fast loading and flexibility. So, it will take you nothing to increase conversions, engage visitors, and make more sales.
The package also provides a massive number of premium features included for free. You will be ready to save up to $1,000+ with hundreds of built-in theme features. In addition to this, you do not need to pay for monthly apps.
Without a doubt, successful car website templates cannot exist without proper search engine optimization. It will also help you get a super high conversion rate website.
Finally, it supports multiple languages and currencies to build a huge international audience. People will get an opportunity to browse the shop and checkout in their preferred currency or language.
The last point worth your attention to is outstanding customer support. It may happen that you face some difficulties that will make you feel stuck. In this case, you are always free to get in touch with the team who provides an excellent support service.
A Few Words in Conclusion
At Halothemes, every single team member is dedicated to empowering businesses by crafting top-notch eCommerce solutions. With their expertise and commitment to excellence and high quality, they strive to help people achieve their goals. Thanks to their amazing ready-made solutions, everyone can succeed in the competitive online marketplace. With TemplateMonster (that provides premium and free themes for Shopify store), Halothemes unlocks the full potential of every online journey. By the way, a special promo code "halothemes" gives 7% OFF on website templates on TemplateMonster. Thanks for reading!